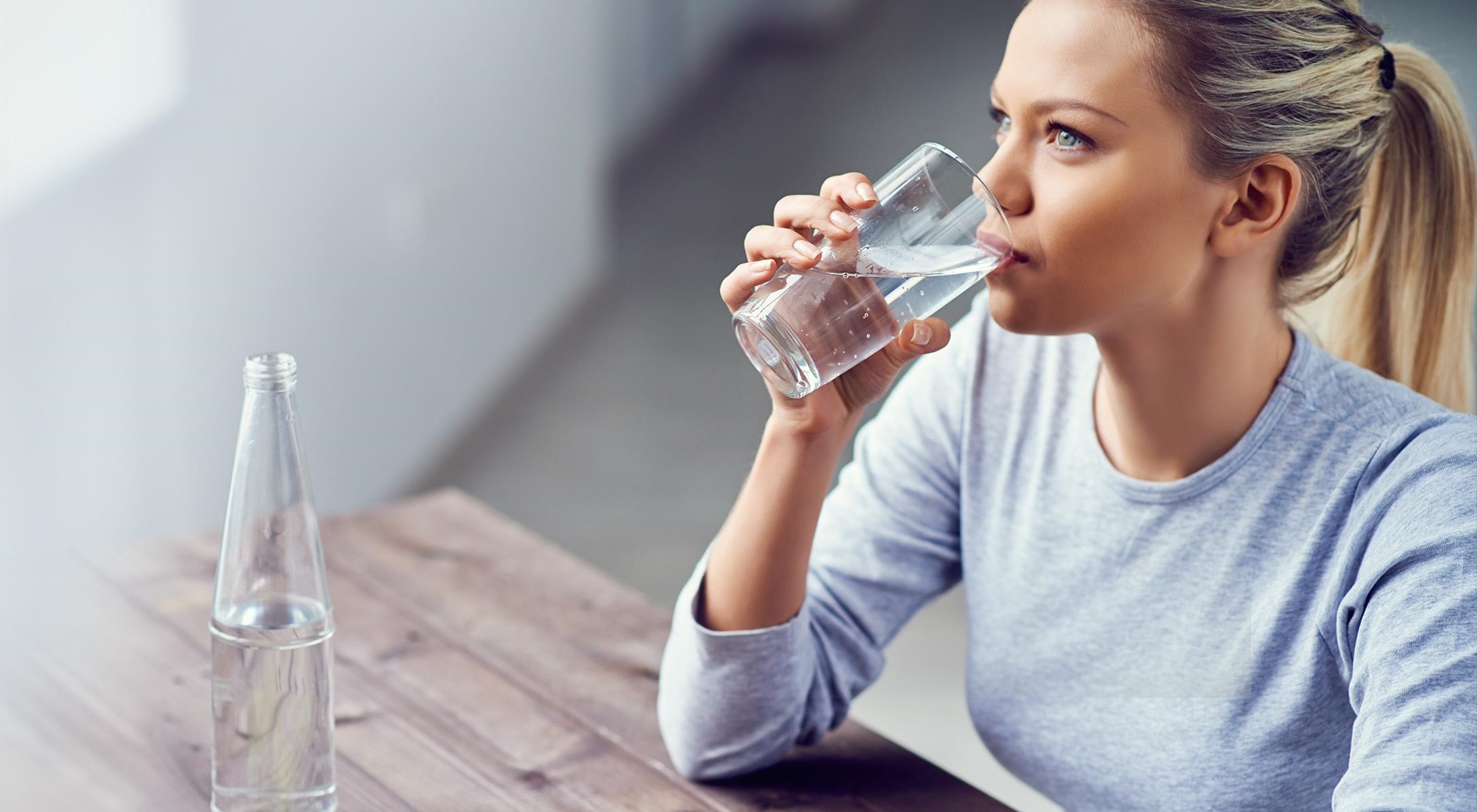 According to Dr. Andrew Whelton, the contaminated water needs to be treated with styrene, benzene and VOCs, SVOCs are not only extremely toxic but also need a lot of time to remove. These compounds can even evaporate and pollute the air.
Hanoi people have recently been struggling due to environmental pollution, toxic mercury dust exhaustion to fine dust levels reaching dangerous levels. Even the source of drinking water for daily living is poisoned by the leak of waste oil.
Dr. Nguyen Hong Vu, Cancer Research Institute, California, USA, Scientific Advisor for Cancer Prevention in Vietnam said oil pollution is a complex type of pollution. Because oil is not a substance but a mixture of hundreds of different substances including aromatic rings, short or long straight substances, etc. Therefore, the treatment of oil pollution is a Doing it is not easy, it takes a lot of time and money. In addition, used oil in machinery also contains heavy metals such as zinc, lead and cadmium.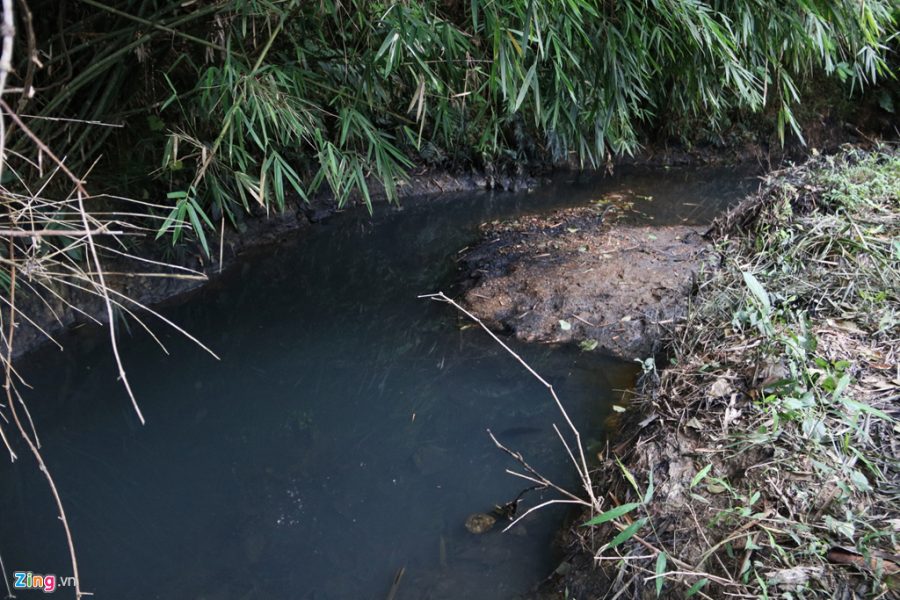 While waiting for the authorities and Song Da water plant to handle the incident, many families have been proactively equipped with their own water purifiers. Many water purifiers on the market today have many ads that can handle drinking water directly, but is this ad true for water that has been seriously polluted?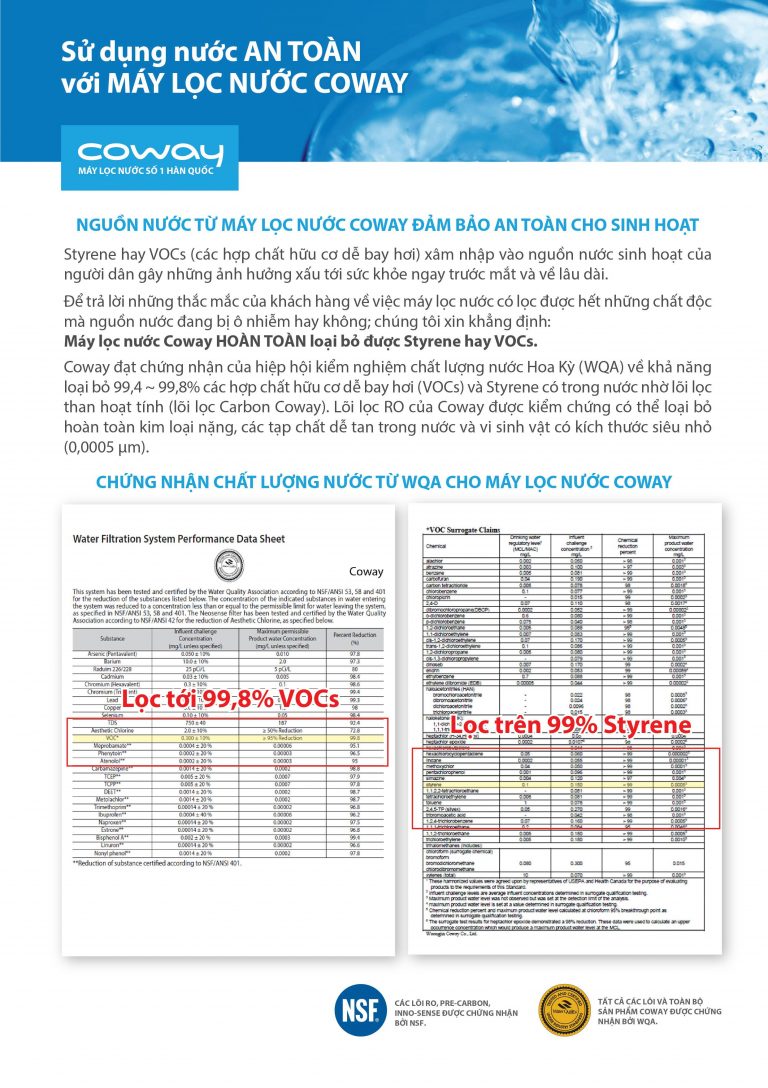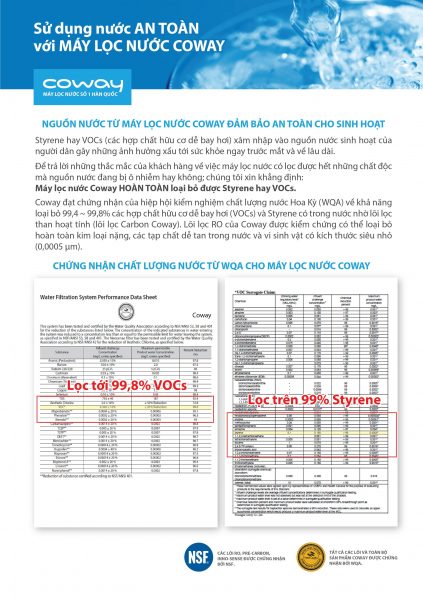 Coway Water Purifier is proud to be certified by Gold WQA (American Water Quality Testing Association) and NSF (World Health Organization's Food and Drinking Water Collaborative Agency) for drinking water treatment. direct. With an advanced carbon filter system and advanced reverse osmosis R / O core, Coway is committed to bringing your family a safe, healthy drinking water:
REMOVE 99.8% VOCs (toxic volatile organic compounds)
Elimination of 99% Styrene in gasoline
COMPLETELY REMOVE heavy metals, microorganisms in water
💙 With the mission to bring a happier life for everyone, Coway always tries its best to provide the highest quality products and services, with the most dedicated service. Use Coway water purifier to take care of your whole family from today.
SPECIAL: GET 1 YEAR OF FREE CORRUPTION AND MAINTENANCE SERVICE FOR CUSTOMERS BUYING WATER FILTER / AIR FILTER ANYWAY IN OCTOBER 2019 !!!