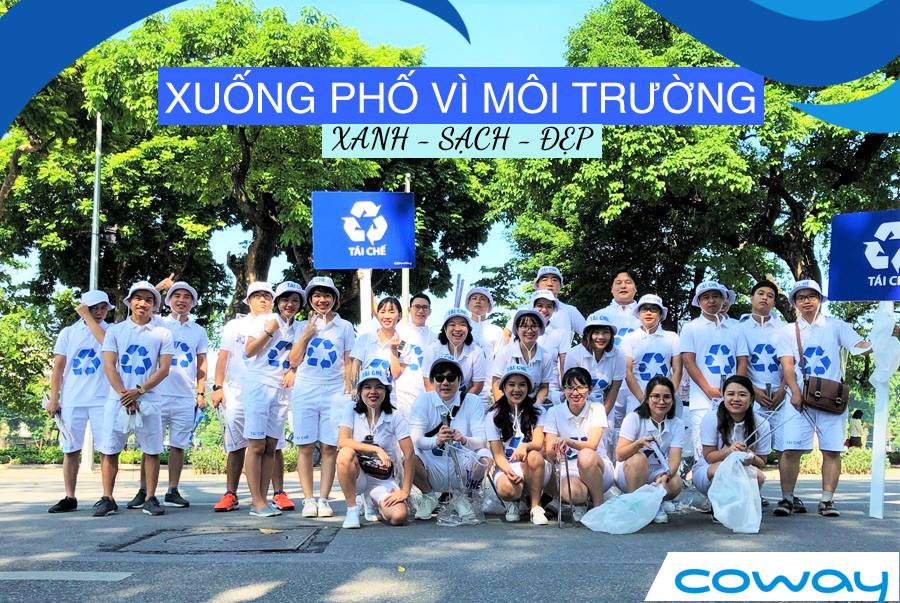 CSR (Corporate Social Responsibility)
CSR Project may be translated as Community Action Plan, since Coway started on September 8, 2018. Originating from awareness of social responsibility, sense of community building, CSR Project is an activity picking up waste at Ho Guom with the message "BECAUSE OF 1 HO GUOM WITH NO WASTE".
According to the program, every Saturday morning, Coway's staff will gather at Ho Guom and collect garbage around the lake, especially recycling waste (plastic bottles, plastic cork, plastic, plastic …). each collection amounted to nearly 200kg of garbage. It is a small number for an area that is already clean and continuously cleaned.
Coway Company is determined to implement the program with the desire to call on people to raise awareness of environmental hygiene, and to call on the community to join the project to build a clean Hanoi – Green – Pretty!
In the future, Coway will expand this activity to not only deploy in Hanoi but also in other cities. Green – clean – beautiful environment does not belong to anyone and anyone with the same enthusiasm can join hands and join Coway.
Please contact Hotline: 096 240 0001/096 240 0002 to learn more about the program or register for participation.